Select former and current clients:
Championship Hearts Foundation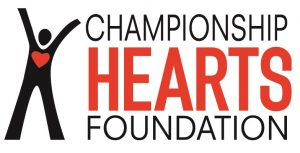 Championship Hearts Foundation provides free heart screenings for Central Texas teens for prevention of sudden cardiac death.  The free student heart screenings are open to all athletes, band members, spirit groups and students ages 14 – 18 in Texas.  Douthit Consulting manages the corporate partnership strategy and marketing programs to increase awareness of the free heart screening program and increase the impact of their mission. Learn more about Championship Hearts Foundation.
Got Your 6

Got Your Six is a military term for "I've Got Your Back." At home, it represents the values that veterans bring into our communities. Got Your Six was launched in 2012 and is focused on empowering veterans and strengthening communities. Douthit Consulting has worked with Got Your 6 on an ongoing basis since the launch in 2012. Douthit Consulting manages all aspects of the Got Your 6 online store and merchandise. This includes product development, online store management, and management of the order fulfillment partner. Douthit Consulting also assists the Got Your 6 team and Macy's in an ongoing cause marketing campaign that has raised over $8.3 million since 2013 for Got Your 6 and its nonprofit partners. Learn more about Got Your 6.
The Turquoise Table

Kristin Schell is on a mission to love her neighbors. She put a picnic table in her front yard, painted it turquoise, and began inviting neighbors, friends, and even strangers, to hang out and do life together at The Turquoise Table. A new concept of hospitality unfolded in her neighborhood, and before long The Turquoise Table led to a movement of Front Yard People—ordinary people who long to create community right where they live. Today, there are Turquoise Tables all across America in every state and eight countries. Douthit Consulting manages all aspects of the merchandise operation to develop branded products that are offered for sale in Turquoise Table online store. Learn more about Douthit Consulting's role as part of the Turquoise Table team here. 
Autism Society of Texas

The Autism Society of Texas is focused on improving the lives of all affected by Autism. "It takes a village to raise a child" is an old African proverb which is no less true today, especially if you are a family affected by Autism. Autism Society of Texas is a grassroots organization dedicated to connecting families and individuals to community resources and support throughout Texas. Douthit Consulting worked with Autism Society of Texas to develop a corporate partnership strategy to support their signature fundraising events. Learn more about Autism Society of Texas. 
IT'S TIME TEXAS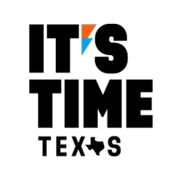 IT'S TIME TEXAS (ITT) is a first-of-its-kind cause whose mission is to empower people to lead healthier lives and build healthier communities. ITT offers a solution to the health crisis that unites motivated businesses, organizations, institutions and individuals to raise awareness and mobilize to action in communities across Texas. Douthit Consulting has had multiple engagements with ITT since 2012. Areas of consulting focus include corporate sponsorship development for their Allies & Partners program, corporate rally development to attract and develop partnerships, and grassroots engagement strategy & development. Learn more about IT'S TIME TEXAS.